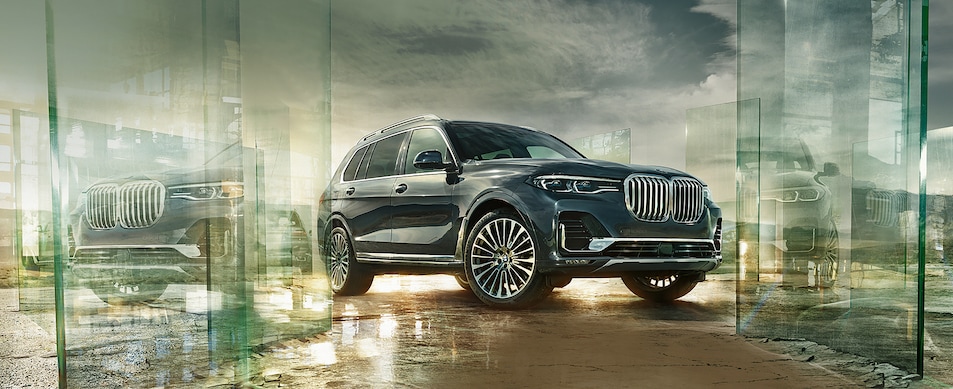 BMW X7 in Kinston, NC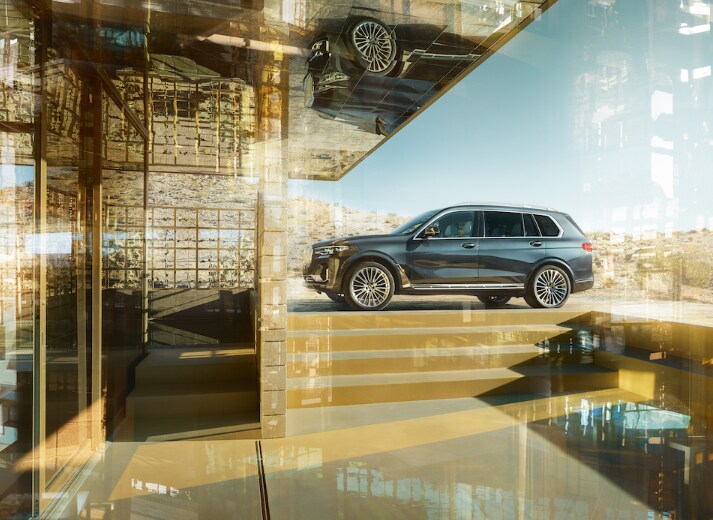 The BMW car models are known for their sleek and commanding looks, durability, and exemplary performance features. A stand-out vehicle in our new BMW lineup is the new X7 SUV.
The new BMW X7 comes bearing an upscale aura and a refreshed look. At Sale BMW in the Greenville area, we are keen to notify you of every adjustment or inventory done on this brand. Below is a recap of the new X7 that is driving more customers to our shops from our informed agents.
What's New For 2021?
The new X7 comes with an array of distinct features. Firstly, the car reshuffles the V8 engine on the xDrrive50i with a powerful Alpina engine that produces as much as 612 horsepower. There is also the inclusion of a mild-hybrid system 48V on the X7 xDrive40i. The hybrid technology is essential as it provides a power boost for the car, customizes the powertrain, and offers general support to the engine.
On the new model, the xDrive40i X7 with remote engine start is available in the Wilson, NC area. Android Auto™ and Apple CarPlay® integration, heated armrests, and heated steering wheel are also among the new standard features. We also cannot forget the new X7 Dark Shadow Edition trim level.
X7 Performance
The entry-level X7 is the xDrive40i with a 3.0-liter inline six-cylinder engine. For more power and performance, you can also opt to go for the xDrive50i that uses a 4.4-liter V8 turbocharged engine or the excellent X7 M50i powered by a 4.4-liter V8 engine.
With the xDrive40i, you will get 335 horsepower and 330 pound-feet of torque. The difference between the xDrive50i and the M50i is the output of the engines. While the xDrive50i has 456 horsepower and 479 pound-feet of torque, the M50i gives a huge output of 523 horsepower and 553 pound-feet of torque.
The new Alpina XB7 engine produces a road-burning 612 horsepower. All the available engines are paired to the same automatic eight-speed transmission on an all-wheel-drive drivetrain.
X7 Interior Features
The BMW X7 can accommodate seven adults comfortably. Its interior is rich in quality and impressive materials. On just a glance inside, you will notice a well-packed leather upholstery and a responsive cabin. For your passengers' comfort, many features and amenities are put in place.
You will notice a panoramic moonroof, ambient lighting, and ample cargo space: enlarged when the rear seats are folded. The new X7 also bears heated cup holders, entertainment screens for the second row, adjustable steering wheel, and a four-zone automatic climate control.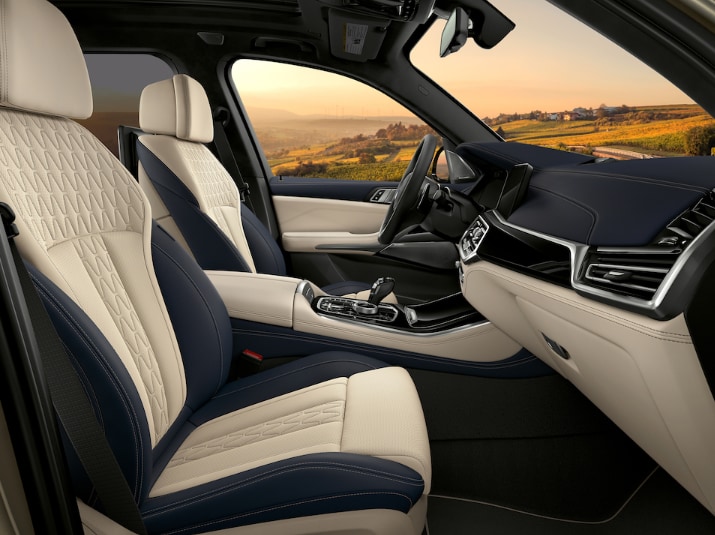 The New BMW X7 Exterior Design
The new X7 bears an attractive stance, a bold design, and a classic BMW grille. The SUV's rear and front fascia are also refined. Once outside, you will observe chrome exhaust tips, aluminum roof rails, a rear spoiler, power-folding side mirrors, aluminum exterior trim, and all-season flat tires of either 21-inches or 22-inches.
Advanced Safety Technology
The X7 new model has not compromised any of its safety features from the previous models. Instead, it comes with more standard features ready to take you to Jacksonville, NC and back. An impressive safety feature includes the Active Safety that bears numerous driver assistance packages.
With Active Safety, you get:
Daytime Pedestrian Protection
Active Blind Spot Detection
Cross-Traffic Alert
City Collision Mitigation
Other additional features are rearview cameras, eight airbags, adaptive LED lights, rear, and front park distance control feature, a BMW Assist eCall, and an anti-theft alarm feature.
Contact Sale BMW, Serving Goldsboro and New Bern
To learn more about the new BMW X7, contact our sales team today!