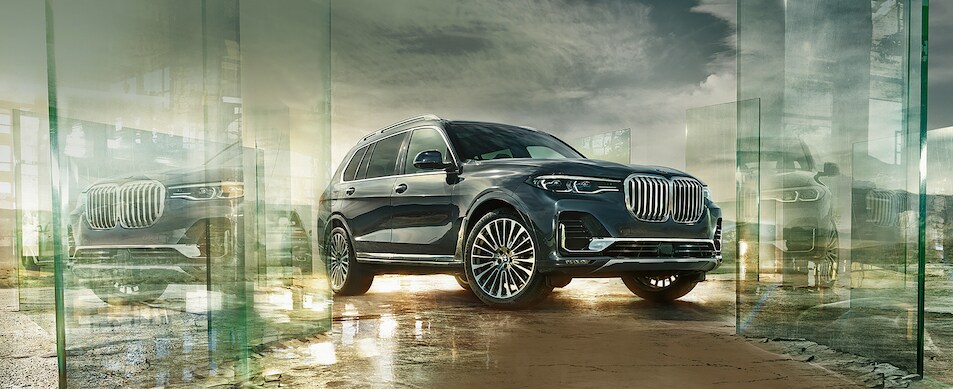 Compare the BMW X7 SAV in Kinston, NC
Learn How the BMW X7 Stacks up Against its Local Competition
When you're considering full-size premium SUVs, you have nothing but quality options from which to choose. It seems like each offers everything you need for your daily drive, with the upscale features that make the investment well worth it. How, then, is a Greenville driver to figure out which is the right SUV for them? We decided to take a look at how our class favorite, the BMW X7, fares when going up against the Cadillac Escalade and Audi Q7 in head-to-head comparisons. Read on to see how things turned out.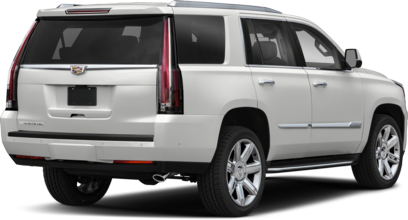 BMW X7 vs. Cadillac Escalade
Performance
While it's true that the Escalade's 6.2-liter V8 engine delivers more horsepower and torque than the standard 3.0-liter turbocharged inline-six engine found in the BMW X7 xDrive 40i, the BMW offers the far better fuel economy. Plus, you have the option of going with the xDrive 50i and its 4.4-liter turbocharged V8 engine -- which produces 456 horsepower and 479 pound-feet of torque -- topping the Escalade's 420 horses and 460 pound-feet of torque.
It's also noteworthy that both X7 engines deliver the advantages and command that come with standard xDrive all-wheel drive, while the Escalade is equipped with standard front-wheel drive -- meaning Goldsboro drivers will have to pay Cadillac extra for all-wheel drive.
Features
Naturally, both SUVs come well-equipped with the modern tech touches that you want. However, when looking at introductory models of each, the X7 includes some standard features that are only available as options for the Escalade. These include wireless cell phone connection, an onboard hands-free communication system, navigation, satellite radio, and an auxiliary audio input.
The X7 also comes with standard post-collision braking, which reduces the odds of further impacts by applying the brakes automatically. The Escalade doesn't offer that feature, which means further collisions are possible -- potentially without the protection offered by airbags if they've already deployed.
BMW X7 vs. Audi Q7
Appearance
The SUVs both offer aerodynamic profiles, though the BMW X7 appears to be the more modern-looking of the two in our eyes. Though similar in size to the X7, the Q7's shape makes it look like it's smaller, with a rear slope that looks awkward in comparison to the more boxy shape evidenced on the X7.
Since you're looking at SUVs, interior space is likely a major consideration. New Bern drivers -- and their passengers -- will quickly realize that the BMW X7 offers more overall passenger space than does the Q7, providing the extra headroom that keeps you from feeling cramped on a long road trip to Wilson NC. When it comes to cargo capacity, the X7 takes that battle as well, providing 90.4 cubic feet of cargo capacity that engulfs the Q7's 69.6 cubic feet.
Performance
The standard 3.0-liter twin turbo inline-six engine that powers the BMW X7 xDrive 40i delivers 335 horsepower and 330 pound-feet of torque, far outpacing the Q7 and its standard 2.0-liter inline-four's output of 248 horsepower and 273 pound-feet of torque. If you choose the top-performing engine offered for each SUV, that difference grows even more noticeable. The BMW X7 xDrive 50i is equipped with a 4.4-liter turbocharged V8 that manufactures 456 horsepower and 479 pound-feet of torque; meanwhile, the Q7 has an available 3.0-liter V6 that creates 329 horsepower and 325 pound-feet of torque -- numbers that fall short of the introductory X7 engine's metrics.