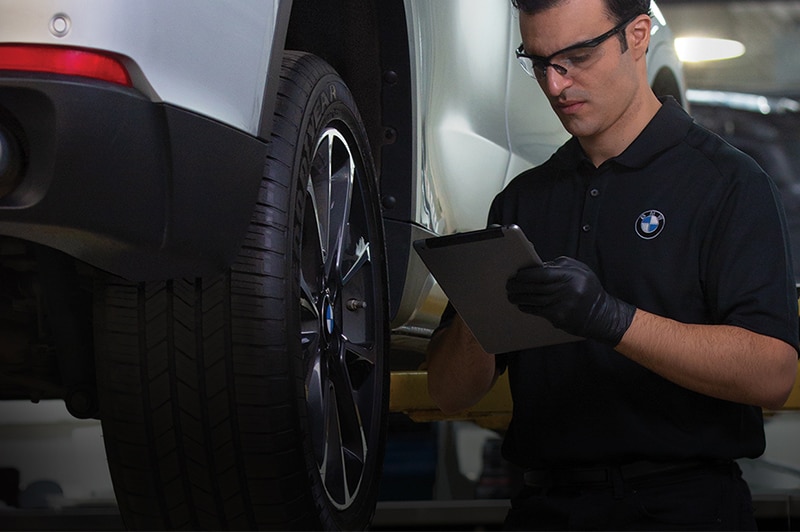 BMW VALUE SERVICE
Competitive pricing and more.
Learn More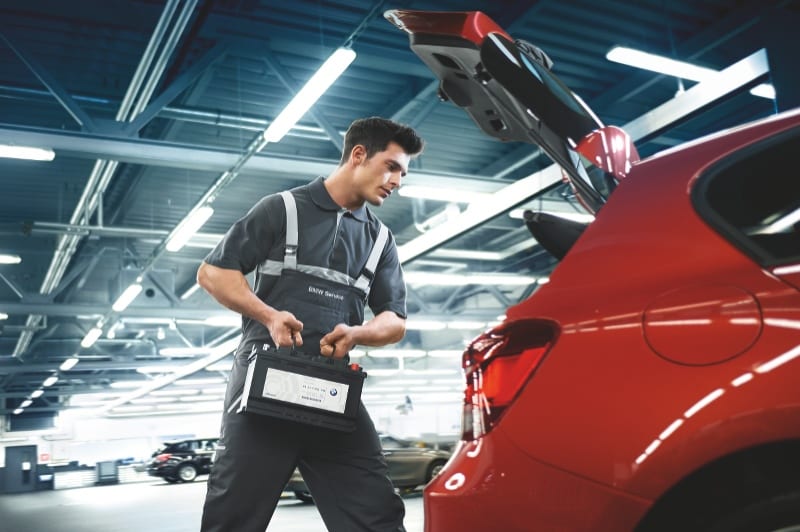 ORIGINAL BMW BATTERIES
Schedule Now
Why We are World Class
Welcome to Sale BMW, serving Kinston and Beyond
New BMW Inventory
We're well-stocked with an assortment of new luxury vehicles that meet the tastes of all kinds of car, crossover, and SUV buyers in the greater Greenville area. What's more, we have plenty of sports cars and performance SAVs in-stock to meet the needs of all driving enthusiasts, too! That said, whether you're looking for a popular BMW sedan model like the BMW 3 Series or BMW 5 Series, or a more versatile BMW SAV like the BMW X3 or BMW X5, we're sure to have something in-stock that meets your needs. What's more, if you're unsure of what you want, our BMW experts are more than happy to help you compare BMW models against each other or against the competition to make a more informed and more savvy car buying or leasing decision.
Pre-Owned Inventory
Looking to save money and still reap the benefits of a pre-owned BMW? Our selection of pre-owned and certified BMW models has something in-stock for everyone. What's more, we also sell plenty of vehicles from other big makes, too. Accordingly, if you're looking for a pre-owned car, truck, or SUV near Jacksonville, NC, rely on our dealership first!
Contact Sale BMW Today
When it comes time to find your next luxury vehicle or schedule maintenance or service, contact Sale BMW in Kinston to let us take care of all of your automotive needs.
We Keep You Going
Parts & Service
We can provide you all the OEM genuine BMW parts you need to make fixing your BMW easy. What's more, the staff at our service center are well-trained and highly-experienced in repairing BMW models of all ages and conditions, meaning whether your current car requires routine maintenance or more extensive diagnostic and repair work, we can be your source for BMW parts and service!
Buy Online or In Store
For Your Next New or Pre-Owned Vehicle, Auto Loan, or Vehicle Parts & Service, Trust Sale BMW!
Here at Sale BMW, we're happy to be your premier source for everything BMW-related near Kinston and Wilson, NC. In fact, customers frequently entrust us with their automotive needs in Goldsboro, Jacksonville and beyond, too, thanks to the top-notch customer-service they can expect when they choose our new & pre-owned BMW dealership over the competition. So next time you're looking for a new vehicle for a great rate or require parts or service for your current car, choose Sale BMW, here to help you buy cars online from Kinston, NC!
See what some of our happy customers have to say
Excellent thorough, efficient, and courteous care. These are significant factors in creating trust beween customers and car dealerships, and you have ours! Thanks!...

Click here to view full review on carfax.com

05-21-2022

Very smooth transaction. My salesman John Landrine was great. Even though he was new, he made every effort to get my questions answered..It was lengthy it was worth the drive and time. My wife is very...

Click here to view full review on carfax.com

05-15-2023

Just purchased a used Lexus from Sale Auto Mall and the Sales representative "Paul Jarman" was great to work with. Pricing was excellent and service was fast and easy. There was a manager who helped w...

Click here to view full review on dealerrater.com

05-01-2023

Thank you Jermar Carmon and the ford team for the wonderful experience today. You made the purchase of my new 2021 Ford Explorer a breeze. You listened to all my concerns and delivered more than I exp...

Click here to view full review on google.com

05-01-2023

I wanted to say that buying my first new pickup was the best experience I could imagine with the staff at Sale Auto Mall. From the very professional call from Sarah to schedule my appointment, all the...

Click here to view full review on google.com

04-24-2023

I recently purchased a used grand Cherokee and I dealt with Paul Jarman who was very knowledgeable and eager to answer any questions we had. We had an issue with spotter mirrors and he researched it a...

Click here to view full review on carscom.com

04-20-2023

I have dealt with a bunch of dealerships in my 30 years of purchasing vehicles. These guys made this experience very sweet. Yeah they have different sales groups but I can tell you without a shadow of...

Click here to view full review on facebook.com

03-31-2023

Jared in Service is an excellent!! Very professional and knowledgeable about BMW service requirements. Ask him a question, he has the answer. Sale Auto is lucky to have him as an employee!!! GlendaWhi...

Click here to view full review on carfax.com

03-10-2023

We really love working with the salesman Derrick. He had our best interest at heart and wouldn't have had any other salesman helping us. This maybe our 4th vehicle purchased with Derrick. It was rea...

Click here to view full review on google.com

02-21-2023

I was there for a recall (running lights) and an oil change and tire rotation. Gary, in service, was very nice and got everything attended to. The gentleman who does the extended warranties answered a...

Click here to view full review on google.com

02-14-2023

Rio and the Team at Sale Auto Mall treated me honestly and with respect, a rare combination in a car dealership. I will HIGHLY recommend this dealership to anyone looking for a new car. The Sale Auto...

Click here to view full review on google.com

01-25-2023

I have used and bought several vehicles over the past 20 years. The service department is good except sometime the wait to get the vehicle back from just a oil change is sometime I feel is too long o...

Click here to view full review on carscom.com

01-20-2023

Great place to purchase a new or used vehicle! GM Brad Stallard was helpful and easy to deal with throughout the whole process. Salesman Bruce was very knowledgeable and professional, making the buyin...

Click here to view full review on google.com

01-17-2023

We received excellent service from salesperson Jo Jo Best with our purchase today of our 2021 Hyundai Tucson SE. She was very patient and helpful in addressing our needs. Jo Jo made purchasing a veh...

Click here to view full review on carscom.com

01-13-2023

I have enjoyed the service and professional manner exhibited by Sale Auto for the past 10 years as they have helped me care for my BMW Z4. Service manager Jared Hobbs is the best! I recommend them to ...

Click here to view full review on google.com

01-11-2023

I had a great experience with the sales and leasing consultant Bruce Jones. I came in to get my Kia Sorento worked on with just the "thought" of trading her in, and ended up with the reality of leavin...

Click here to view full review on google.com

01-03-2023

Excellent experience buying my 2016 Nissan Frontier. Vehicle clean and mechanically in order - all with a very transparent buying process. Ask for Rio Best - DO IT, you won't be disappointed! He's ...

Click here to view full review on google.com

12-31-2022

I can not speak more highly of my experience at Sale Auto mall with Bruce & Kevin (Sales) and Brian in Finance. Made the trip down from Raleigh to purchase a 23' Telluride as they had the best price...

Click here to view full review on google.com

12-17-2022

Quality care was provided in a timely manner. Technician provided a visual view of some aspects of the inspection. Transportation was provided for me after I dropped the car off, and back to the deale...

Click here to view full review on carfax.com

11-13-2022

Jaison Five is an amazing person! He has excellent customer service and he genuinely cares about me as a person! He is the reason I keep coming back to this dealership....

Click here to view full review on google.com

10-02-2022

Found the problem and fixed it, however had an error code and it took them 2 times to find it was a loose hose. Service personnel were professional and went above to address or issues....

Click here to view full review on carfax.com

09-30-2022

They took the time to service my vehicle and were able to do so professionally and precise. Jose was able to resolve all of my issues and were great enough to provide a loaner that far exceeded my exp...

Click here to view full review on carfax.com

09-15-2022

Mr. Jose is an awesome salesman. He worked with me on getting my first car, the 2016 Toyota Corolla and it drives real good and smooth. I would recommend him because he will work with you and sell you...

Click here to view full review on facebook.com

09-07-2022

Sales and support staff were very helpful, HONEST, with NO surprises and a joy to do business with. This was quite an adventure to buy a new GM Canyon. Very low inventory across the area and ALOT of...

Click here to view full review on google.com

09-01-2022

I am enjoying my new to me 2015 BMW 5 series. Rio was friendly and helpful and turned out he and my husband knew some of the same people so we took that as a sign we were in the right place :)...

Click here to view full review on google.com

08-29-2022

What an amazing experience at Sale Auto Mall! Look no further, the entire staff at Sale Auto Mall provided me with outstanding customer service! Rio Best (Sales Consultant) was able to order my New 20...

Click here to view full review on carscom.com

08-18-2022

What an amazing experience at Sale Auto Mall! Look no further, the entire staff at Sale Auto Mall provided me with outstanding customer service! Rio Best (Sales Consultant) was able to order my New 20...

Click here to view full review on google.com

08-16-2022

Buyers of cars vary. Cars vary. Personal situations vary. That is all stuff that should be independent of the review of the business approach that this dealership takes. They focus on deals that m...

Click here to view full review on google.com

07-29-2022

My vehicle was serviced according to my request. The turnaround time for an appointment was excellent. The service department was very courteous and the waiting area was inviting....

Click here to view full review on google.com

07-29-2022

My wife and I recently ordered and purchased a GMC 3500HD truck via Sale Auto Mall. Our sales person (Jeff Roberts) was very helpful. We initially built a Chevy Silverado 3500HD on the Chevy website...

Click here to view full review on google.com

07-20-2022

⚠️DO NOT BUY FROM THIS PLACE⚠️ NO COMPRE DE ESTE concesionario ⚠️ This place is a real sh#T Sh#w, including management and all. Do yourself a favor & go buy your automobile elsewhere. No matter how ba...

Click here to view full review on facebook.com

07-07-2022

ALWAYS a good experience they are nice. I come from Greenville to Kinston for my oil change. I like how they spot check my car and let me know if anything is wrong, will continue to come here. Thank...

Click here to view full review on carfax.com

06-17-2022

Repair was perfect. Invoice was as agreed upon. Car was ready when they said, and all clean and neat. The sunglasses I inadvertently left in the cart were still where I left them....

Click here to view full review on carfax.com

06-10-2022

Jared Hobbs and team took great care of me. He always makes sure I am in and out! Technician provided me with a video of underneath car and of tire tread! Great job guys!...

Click here to view full review on carfax.com

06-01-2022

Excellent thorough, efficient, and courteous care. These are significant factors in creating trust beween customers and car dealerships, and you have ours! Thanks!...

Click here to view full review on carfax.com

05-21-2022

Very smooth transaction. My salesman John Landrine was great. Even though he was new, he made every effort to get my questions answered..It was lengthy it was worth the drive and time. My wife is very...

Click here to view full review on carfax.com

05-15-2023

Just purchased a used Lexus from Sale Auto Mall and the Sales representative "Paul Jarman" was great to work with. Pricing was excellent and service was fast and easy. There was a manager who helped w...

Click here to view full review on dealerrater.com

05-01-2023

Thank you Jermar Carmon and the ford team for the wonderful experience today. You made the purchase of my new 2021 Ford Explorer a breeze. You listened to all my concerns and delivered more than I exp...

Click here to view full review on google.com

05-01-2023